Services Offered
Intermediary Services

Intermediary Services

Intermediary Services
Welcome to
Ajay Oils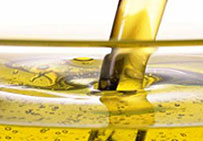 We are delighted to introduce ourselves as one of the Pioneer Intermediary & Broker in the Edible & Non Edible Oil Industry in the Gujarat. We are into these trade & industry since last 40 years which makes our business Unique, Trustworthy & Enriched with Vast Experience.

We all are aware about the fact that India is the country which has capacity to Produce Edible Oil domestically and at the same time it also imports major Edible Oils namely Soyabean Oil & Palmolien Oil on the greatest extent and therefore it makes these Trade & Industry a very Exciting workplace to be in.
Hence, We are into the broking business of all kinds of Edible & Non Edible Oil produced Domestically as well as Abroad.
We mainly deals with all Kind of Imported Edible & Non Edible Oils namely Crude Palm Oil (CPO), RBD Palm Oil, Crude Palmolien, RBD Palmolien, Soya Degummed Oil, Refined Soyabean Oil, Crude Sunflower Oil, etc. which India imports from the port of Kandla, Mundra, JNPT, kakinada,Krishnapatnam etc.to the huge Extent.We also deals wiith some of the reputed business houses at Singapore, Malaysia & Indonesia for the Overseas Broking Activiities regarding CPO (CrudePalm Oil), RBD Palm oil, Crude Palmlolien, RBD Palmolien etc.
We also deals with Groundnut Oil, Refined Groundnut Oil, Cotton Seed Refined Oil, Solvent Extraction Groundnut Oil (SEGN), Mustard Expeller Oil, etc. which are produced Domestically.
We also provide the Expertise Services to all our Valued Customers through our In-House Research team wherein we analyse all qualitative & quantitative factors which affects these trade & industry and on the basis of it, We give valuable advises to all our esteemed customers.
Read More
Latest News & Events
Loading News & Events …
Contact Us
Ajay Oils
301/302, Keshri Nandan,
Panchnath Main Road,
Rajkot-360001
(Gujarat) India.
Tel: +91-(281) 2238240, 2238115
Tel: +91-(281) 2220472, 2238121
Fax:+91-(281) 2238159

info@ajayoils.com